Hi there!
After all the festivities of the last couple of days, I found time to create a card for some of my favorite challenges!
A really clean & SIMPLE card today ;) using my own sentiment, a piece of torn vellum. and gold liquid pearls.
The theme
(LIGHT)
was inspired by the challenge at
Casology
.
An explanation of the thought process : I was thinking light champagne bubbles popping up to the surface of the glass , hence the celebration sentiment ;)
I will also link up at
AAA cards
, where they want us to
use a little gold ,
Virginias view challenge
, where it's all about
white,
and
anything goes
at
Simon says stamp
.
I saved my sentiment for you to use :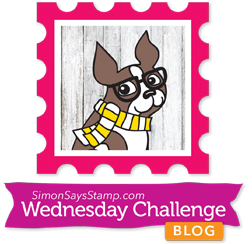 Thanks for looking!